Hello readers! I'm baaaack!!! *maniacal laugh*
Here's a little life lesson for ya… When you know that you don't handle caffeine very well don't drink coffee before bed. It's 11pm and though I finished my coffee hours ago, my hands are shaking as I write this. Physically I'm tired, but mentally I can't shut up so I decided to write this post.
Get comfortable because this will be a long one.
I originally wanted to talk about the aesthetic and inspiration behind this book and introduce you to the characters, but time got away from me. It's been a few months since I updated you on where I'm at in my writing. Honestly, I'm not quite sure what we talked about last time and I don't feel like checking. But if you want to, you can find that post right here.
I believe in the last edition of this series I talked about writing the first draft of WIP "spring." And what do you know, I've started draft 2!
Technically… I didn't finish draft one. I'm not really sure how that happened but I'm moving along anyways.
I took a (long) break from this project, and when I came back to it in May, I decided that it was in desperate need of a new outline. I tried a new method which I'm calling the "I promise I am not a murderer" method.
I'm disappointed that I didn't get a photo after I finished because it looked way more intense.
With the new plan in place (and starting my favorite stage of the writing process) I am feeling confident and ready to write this book!
Well actually… There is one thing that I'm not confident in…
There is a (sorta) love triangle that I'm really struggling with. I say "sorta" because it's not your typical twilight/hunger games love triangle. The character in the middle of the triangle isn't struggling to choose because she hates both of them! HA HA HA!!! You can thank me later love triangle haters.
She may or may not end up with one of them anyway…
Because of that, she's not really flirting with either of the poor boys and I'm having a difficult time establishing one character's emotions in particular. I had it worked out in my outline when and how I was going to show that this character had feelings for her, but because I'm a pantser I got carried away and strayed from the outline and now that idea no longer fits. I need to do it sooner rather than later though because these two aren't alone together very often throughout the story and this character's feelings affect an upcoming plot point.
I could just take out this relationship altogether, but I think the story does benefit from it. It provides a lot of conflict in act 3 as I'm sure you can imagine.
I fixed my POV problem. Juggling multiple points of view is confusing especially when you're just coming from a book that was written in 1st person.
Each scene or chapter is devoted to one character. This means that every character gets even "screen time" and I'm not head-hopping so much. I'm only on chapter three but I can already see a huge difference. The story just flows better and the characters are all stronger.
I'm really happy with where this book is going so far! I'm hoping to have this draft finished by the end of the month leaving just enough time for me to send it off to beta readers and work on something else for camp nano. I've already begun work on my camp nano project. It's a creepy, Tim Burton-ish novella and I am stoked about it.
I'd like to start querying "spring" in the fall, so I need to get it sent to beta readers asap. Which brings up the question "when is it okay to recruit an alpha reader?" I'm going to have to ask my alpha, but is getting feedback a chapter at a time while the book is unfinished realistic? or is it more efficient to wait until the book is done? And, do I even need an alpha if I think the book is moving along well enough?
I'm trying really hard not to rush things but I really want to have my first novel published before I graduate.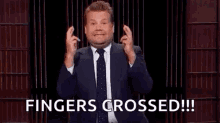 I don't want to get burnt out (I'm already feeling that way). I'm worried I'll put so much pressure on myself to finish the book that I'll not enjoy the process and ultimately that is more important than the bragging rights I'll earn when it's published.
How are your WIPs going? Also, if there's anything you would like to see here on The Adventures of a Nerd let me know! I've forgotten how to be a blogger, lol.
Thanks a bunch!
— Nerd