I made a huge mistake.
Let me share a bit of backstory. So it's preptober, and I decide to work on a high-fantasy novel. I spend some time pulling together some ideas. I'm a pantser, so I can do a lot off of just a brain dump. I get together a brain dump that's a page or two long and I then… I got distracted. I didn't finish my outline for that book but it didn't matter anymore because I no longer wanted to write a high-fantasy novel. I wanted to write a light middle-grade fantasy that was a retelling of a classic book I've never read. Oh yeah, and at this point, there's a week until NaNoWriMo.
A week is plenty of time for a pantser to work out some kind of outline right? Yeah well, I guess that only works if you actually sit down to outline…
How is your NaNo going so far?
I am currently a lot of words behind. It wouldn't be this bad if I wasn't constantly trying to figure out how everything fits together.
And now you plotters don't get started. I don't want to hear it.
WHAT ARE SOME CHALLENGES YOU'RE FACING?
My biggest roadblock right now is the puzzle/mystery aspect that I totally didn't realize I would have to write when I signed on to this.
Let's face it. Even with my (flawless) fast drafting method, I cannot write a book in a month. Because I'm a pantser, I don't think any kind of outline would speed up the process. I'm a two-month writer, okay? I need at least two months to write a first draft.
With that in mind, I'm trying to take it easier on myself. Letting myself do whatever I need to do so I don't hit writer burnout before it's over.
The only good thing I can say is the character arcs aren't bad for a first draft. Usually, I don't work in arcs until draft two or three (don't question my method).
How do you intend to overcome these challenges?
I'm forcing myself to accept the fact that I need a little longer to write a novel. And maybe you are in a similar boat. It's okay that we take longer! The point of NaNoWriMo isn't just to write a novel in a month, it's also to practice your craft and get in the habit of writing daily— Which I can proudly say that though I am behind on words, I have written every day this month.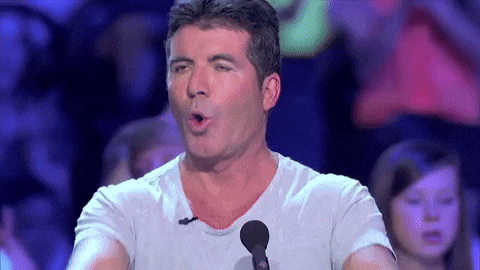 I'm going to take some time this weekend to make my story stronger.
Oh, and I totally intend to come out of November with a book. In one way, shape, or form.
---
Hey you! Yes, you! Do you see those pink headers up there? Yeah, those questions are for you! I would love to know how you're doing in week two of NaNo! Tell me all about it.
Thanks a bunch!
— Nerd