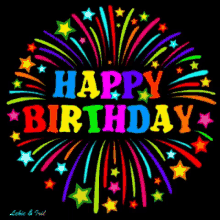 Yay!!! My blog is two years old! I had been planing something special all month and then the date totally slipped my mind. All day I was thinking "Hum… November 16… That sound familiar. Wasn't there something I was supposed to do today?" And then at like 8pm I realized it's my blog's birthday!
Since there's no time to do the things I planned let's just have a chill look back on the past couple years!
Here are a few of my Favorite Blog Posts form this last year!
There I was… Crouching behind a fence in front of a large blue house. I had only been playing the game for less than a week and somehow I managed to make it into the top five. My heart raced. Trembling from fear and excitement, I made a plan. I would wait behind the fence…
I'm more of a road trip/camping person rather than "Let's hop on a plane and spend more money than I have to fly thousands of miles across huge oceans filled with sharks and 90ft whales and have no idea if we are going to make it to our destination alive!" kind of person… sorry if…
I was talking to a friend a mine and he said "It doesn't matter if you're good at it, only if you love to do it." I've been chewing on this for months. As a writer, I'm sure you've experienced something often referred to as 'imposter syndrome'. Where you feel like you are a horrible…
It's funny to think that when I started my blog I was 13 and scared of posting anything. My first post was a diy lightsaber that I made with my dad. My first few posts didn't do very well but I never gave up trying. The more I wrote the more I got into it! Then I posted a post about writers block and it got seven likes. I was thrilled! I went from zero views to seven likes in just a few days! It was amazing!
And then I got my first follower and all the sudden I felt like I owed it to that one person to continue to put out high quality content (or as high quality as a fourteen year old can produce.) So I kept writing blog post. Once I found my niche and started blogging about creative writing (one of my biggest passions) writing posts became easier and I gained more followers.
Fast forward a year and I have 38 followers and couldn't imagine my life without my blog!
I've been reading a lot of life style blogs so I have some great lifestyle posts planed. Plus my Sweet 16 is coming up and with everything going on it's not going to be the big party I was planing but my backup plan is still really fun and I would love to vlog it for you!
I also have some faith posts coming up to encourage everyone right now.
And Christmas is just around the corner and I'm planing some really fun stuff to read as we count down to the most wonderful time of the year!
Thanks so much for looking back on the history of my blog with me!
Happy Birthday to The Adventures of a Nerd!
— Sarah, the Nerd.